"The teacher must be capable of being more teachable than the apprentices"

Martin Heidegger
What separates successful athletes from merely athletes is the ability to execute fast and intense movements.
However, the attempt to forcefully perform a movement will create tension in muscles other than those needed for the movement, resisting the movement rather than supporting it. If you tell people to focus on engaging a muscle, it makes them think, which slows down movement. You can't be thinking about your "traps", "glutes" or "lats" when you need to move fast.
Relaxing helps to avoid giving force to the movement, instead letting the force come from the momentum of a turn of a foot or the hip, from a step or a stance, from the precision of the directness of the movement.
Moreover, relaxing is not only about the physical effort. It is also a matter of attitude, both in the moment and in the approach to training. Practicing and performing requires a quiet mind: a mind that is empty of expectations, ideas, and presuppositions. A mind that just does it.
How could one understand what it means to relax in a particular movement until one mastered that movement and, in a way, has become that movement, when at the same time mastery of the movement in itself involves already being relaxed. How can we teach and explain something that seems to require an experience of that thing in order to understand it?
It seems impossible to teach such subjective abilities through only direct instructions of how particular movements are performed. Rather it seems that coaching should be as much about showing the method of practicing, as giving direct instructions, and to instill faith in those methods.
This requires expertise, knowledge and facts, but also courage, empathy and understanding, and sometimes I think coaches spend a little too much time developing the first of these qualities, and a little too little time on the others.
One of my favorite pastimes is watching coaches who balance all these qualities when they teach, watching them expertly swing in tune with a group of students and guide them to new learnings about themselves and others. Something similar to the conducted attunement of an orchestra, where there is harmony between different instruments that can both be recognized as part of the same melody, as well as distinctly different from each other.

Watching that makes me all warm inside.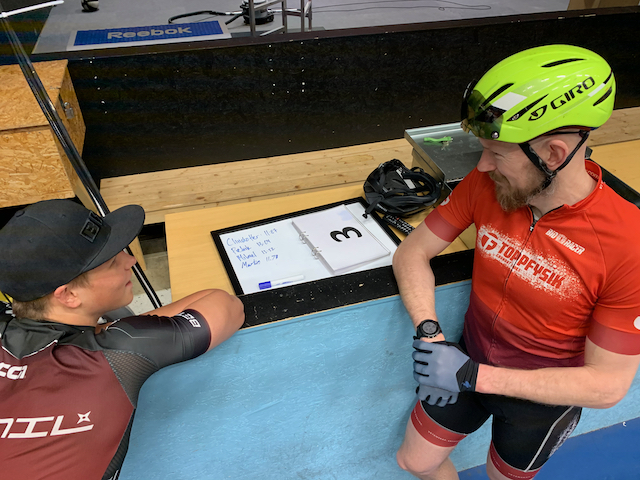 I once got reprimanded by my seniors for saying in an opening speech for a course that I was about to teach that I was "a coach just like them, only possibly with more experience of teaching", and that I invited open discussions that coming weekend, in order to create a better course.
This apparently, by my seniors standards, gave a bad impression of my organization. I was to be clear that I was to teach, to instruct, and the attendees would take in my knowledge. There had to be a clear hierarchy, for the pupils to take me as seriously.
I do not agree with them.
When it comes to parenthood, something that is often stressed is the importance of consistency with decisions and consequences. It is said to cause confusion when parents change their mind, and that this will harm the process of learning and hinder the conformation to the social sanctions that govern our practices.
Personally I think that what is really detrimental to this process of learning is when the parent does not change their mind when confronted by sound arguments.
The art of coaching is no different in this respect. Arguments are something to be taken seriously and compromises are often both possible and necessary.
As a coach or teacher, you can rely on the power you have by virtue of your office. It can be the right to distribute tasks, decide what is wrong or right, promote or demote, punish or reward. But there is also another type of power, a more informal one, which is based on being the one with the most experience or the greatest wisdom.
Submission is never the most developmental approach in any context or relationship. If you want to see commitment and development over time, there are many indications that it is wiser to lean more on the informal power than the formal one.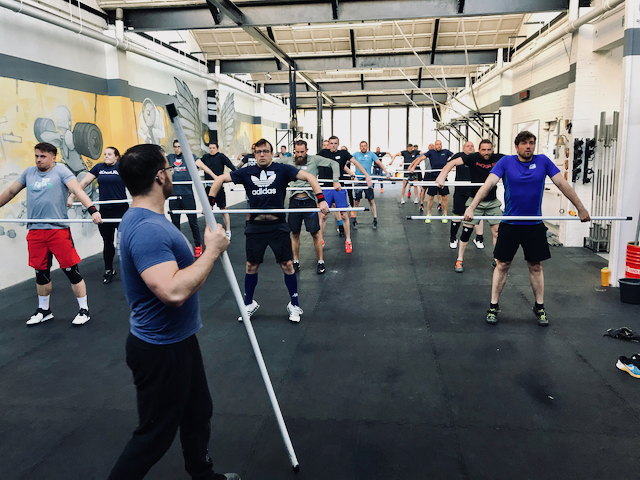 "The community stagnates without the impulse of the individual. The impulse dies away without the sympathy of the community."

William James
In our time, there is often a call for strong leaders who are clear and know the art of simplification, but what we need is primarily something else: Leaders who stop managing, manipulating and making fools of their followers or pupils.
The coach, much like his pupil, must have an open mind to oppose his natural reaction to get stuck in rigid models that might not apply to this situation. He must resist his tendency to look for sets of rules, for an explanation, a formal notion or something else that does not capture all the complexity of a concept such as "learning".
But all this is fine and dandy – yeah yeah – "as a coach you need to keep your eyes open, adapt to situations and try not to be Hitler"? Isn't this just another way of saying "it depends"? And as with all arguments that advance to this, necessary but insufficient point we need now to proceed to what it actually depends upon, or what we can do to make better decisions here and now.
So I am going to make two practical suggestions on how further the chances to be that good coach, the one with the "open eyes".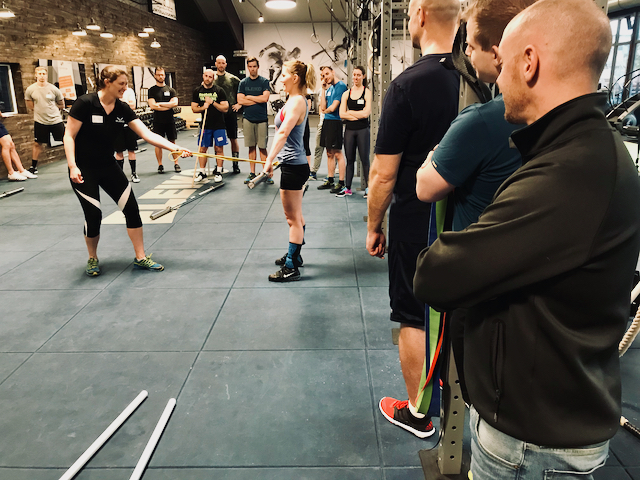 "Knowledge consists of knowing that a tomato is a fruit, and wisdom consists of not putting it in a fruit salad"

Miles Kington
1. Describe before explaining
While athletes might be lacking in scientific knowledge, they tend to know a fair bit about their sports, and their practice of them. Discussions with them on these matters easily extend both into how to use the skills you have been working on in live action, and to sharpen the drills for improving them.
Ask the apparent questions in order to see what is already in front of your eyes: When do athletes struggle in racing or during competition?
At this point rid yourself of all the physiological models you have learned and describe those situations without explaining why they happen. That will momentarily rid you of preconceptions, and illuminate the path forward.
Use the language of the sport which is familiar to the athlete. You will move into a territory of training where your athletes have knowledge to add to yours. This will lead to relevant discussions on how to tweak the drills you will choose for them.
2. Learn a new skill
Us coaches do a lot of hard things like standing in front of a lot of people talking, directing and making decisions. But isn't it often enough also the case that we no longer challenge ourselves with new skills while at the same time ask our athletes to do just that?
At this point in time we are often so far removed from learning new motor skills ourselves that we lose out on this aspect when we try to motivate people and encourage them when they learn such new skills that we ask them to do.
Perhaps we could be even better coaches if we would keep up to date with that feeling of how frustrating it is to be bad at something. How it is to damn well know how to do something, but still not be able to show it.
It is frustrating to fail. It requires finding positives in parts when the whole is a mess. Remembering this could be useful.
When asked for help or coaching we all too often show the final product, instead of meeting them where they are now. Instead of coming up with drills simple enough to provide a possibility for relaxation we show off.
Doing so can be more than a little demoralizing, and maybe we would recognize this better if we found ourselves on the other side of these situations regardless of how senior we are.
"A teacher who can show good, or indeed astounding results while he is teaching, is still not on that account a good teacher, for it may be that, while his pupils are under his immediate influence, he raises them to a level which is not natural to them, without developing their own capacities for work at this level, so that they immediately decline again once the teacher leaves the schoolroom."

Ludwig Wittgenstein
Let's take a practical example of bad coaching, where the coach specifically did not follow the advice above. The result was alienation of the athlete, with the risk of the athlete walking away from the challenge or even quit the sport.
The sport of this particular athlete was cycling, and to give you some background I could tell you about the short summers and long winters in Sweden, meaning a large chunk of the yearly training has to be done indoors.
When cycling on a spinning bike or a bike steadily mounted in a machine to provide resistance, the riders only have to focus on producing power, whereas normally they also have to control the direction and stability.
One of my neighbors asked me if I could show him how to ride a bike on rollers, you know, the kind of rollers that you just set a regular bike on. The bike moves freely, meaning it could easily fall off the rollers if you make the wrong movements.
Cycling on rollers might provide less physiological overload, because of their larger demands for creating stability. Peak force and power output are lower than on an ergometer, but the need for balance while producing it makes this training quite similar to actual cycling. I have seen far more transfer of improvements to real cycling because of this.
The internet is littered with videos of failed attempts while riding rollers . This is not strange at all, because in the beginning it's a little bit like trying to run on ice.
One has to be relaxed, but as we have noted one does not relax just because one is being told to do so. This video I found on random is a very reasonable first attempt.
Anyway, I filmed myself riding in my living room and sent the video "for inspiration".
How do you think he felt when he watched this? How much could he value whatever large steps forward he took on his first sessions, when he put them relative to this rather than where he started from?
Experts in all fields appear fluid and natural but in reality they have made conscious efforts to shape the way they perform. Simply having the same knowledge of how to perform exercise is not what makes great coaches great.
"The philosophy of dissonant children", https://www.researchgate.net/publication/230167370_The_philosophy_of_dissonant_children_Stanley_cavell's_wittgensteinian_philosophical_therapies_as_an_educational_conversation
"On Heidegger on Education and Questioning", https://www.researchgate.net/publication/311857931_On_Heidegger_on_Education_and_Questioning
"Quiet Minding and Investing in Loss", https://www.academia.edu/43704333/Quiet_Minding_and_Investing_in_Loss_An_Essay_on_Chu_Hsi_Kierkegaard_and_Indirect_Pedagogy_in_Chinese_Martial_Arts
"Vi behöver en annan sorts ledare", https://sverigesradio.se/avsnitt/att-vara-ledare-ar-inte-att-alltid-ha-ratt